20 Questions with Leigh Jarrett
First I'd just like to say how much I love Leigh Jarrett. I worked with her at Queercentric Books and she has the patience of a saint. I went into everything sort of blind and extremely technologically challenged and she helped me out along the way. There was probably some behind the scenes cussing, I don't blame her one iota, but she never let me feel her frazziliness. I do what I do today in part because of her support. Thank you Leigh.
In your latest book, Shadows On My Soul, the main subject is sexual assault. I want to point out that this is an MM book. The attack isn't a hate crime, gay bashing, but truly an act of rape from one male to another. Something that isn't brought up very often. What motivated you to write about such strong subject matter?
          – Quite often when I'm looking for subject matter to write about, within the contemporary LGBTQ Romance genre, I'll explore areas of the LGBTQ community that aren't as well known. Sometimes I'll proceed with a book, most times I won't. This is only my second book where I tackle a difficult subject.
          – This subject matter struck me as a story that needed to be told. Many people don't realize that 1 in 25 reported cases of sexual assaults are against men. Not always by other men, of course, but I still found the number surprising.
     -My next step was to speak with a friend of mine who worked in an organization, that amongst other support programs, provide education around blood-borne infections, sexually transmitted infections, and harm reduction, in particular, providing a variety of harm reduction materials for both safer sex and substance abuse.
         During our conversation, he went into detail about the misconceptions surrounding male rape. Some horror stories. Some stories of healing. That made my decision for me. I felt it was important to open a dialogue on some level about the existence of male rape and the journey that male survivors of sexual assault have to travel. And how that journey can affect their relationships, romantic or otherwise.
I know this book has been a while in the making. Was it the subject? Too dark? Essentially: How hard was it to write this book?
            – At times the writing of this book toll a serious toll on me. I would take lengthy breaks. Sometimes months. Then I would dive back into it, and do what I could to battle the depression, the anger …and the tears that came along with using the research I gathered to torment a gentle, fun loving, and carefree soul. There were many times I tried to bury the book, but it kept resurfacing.
The character, Justin, wanted his story told, and with some serious trepidation, I decided to honor that.
How long did you plot Shadows On My Soul?
           – That was a one step forward, two steps back situation at times. Just when I thought I had a handle on the direction of the plot line, something would happen within the story, or one of the characters would say or do something unexpected. Even the final scene changed after I thought I'd finished writing the book, thanks to some direction from my dad who is a crazy avid reader.
Is this a stand-a-lone? Or the beginning of a series?
            – Definitely, a stand-alone. I'm not putting myself through that again. Aside from what it did to me emotionally, my relationships with people, including my wife, took a beating. I'm so incredibly thankful she stood by and supported me through the process regardless.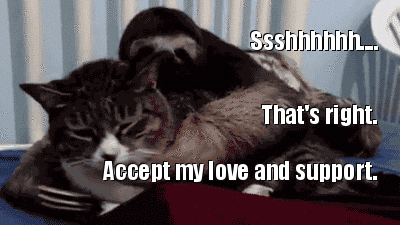 Tell us a little bit about the main characters. Please?
          – Both men, Derek and Justin, are in their early thirties and own a construction company together. They met when they were sixteen years old and quickly became best friends. Their relationship has never become romantic, despite their feelings for one another. When Justin is raped, it throws their entire relationship, and what it could've become, into chaos.
        – Individually, Derek comes from a violent, alcoholic home in contrast to Justin's loving, supportive one. Derek's emotional state is fraught with regret, frustration, and sadness, except when he's in Justin's company, even when Justin won't stop singing. Justin is boisterous, humorous, and intensely loyal to Derek. He believes they have an unbreakable connection. They've built a life together in their own crazy, mixed up way.
On a scale of: You have a cold, cold heart for not crying-to- You'll have to buy stock in Kleenex….. What level of bawling do we have to look forward to?
According to my beta readers, be prepared to stay up all night reading, and have an entire box, maybe two, of Kleenexes on hand.
So I guess this is what we have to look forward to…..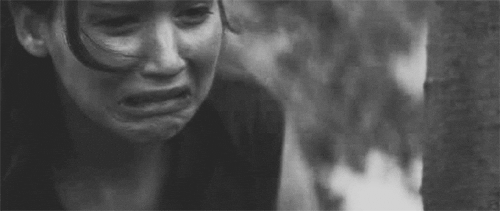 – No, I have no idea, but between the time I started working on this book and when I worked on finishing it, I had begun to wear reading glasses while on my computer. Add in, I always wear headphones to listen to music when I'm writing… I can attest headphones, glasses, and crying uncontrollably creates an incredibly ridiculous situation. Impossible to get a tissue to my eyes.
                I'm starting to feel like this will be my fate: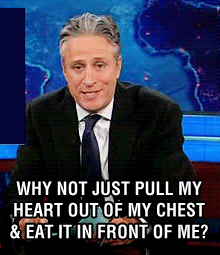 While we're reading what should we keep near by? What would be your survival kit for this story? IE….Kleenex, wine, beer, liquor, our BFFs, a Leigh Jarret voodoo doll, etc.
– Again, according to my beta readers, wine is essential. One of them has requested I send them wine next time I give them a book like this to read.
Me.  Preparing….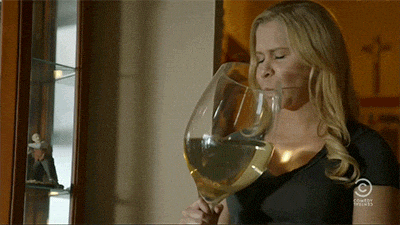 You've written another wonderful series featuring the paranormal: Drakkar Coven. Mainly vampires. Unique vampires. The series is definitely not for people that prefer the glitter.
-Not that I'm complaining because I LOVE this series, but why are they so different?
     -No, my vampires definitely don't sparkle or have glitter. They are blood-thirsty, born vampires, who treat the humans within the villages in their territory as livestock. They manage village growth, performing a cull if they determine there won't be enough crops to support the numbers of villagers. They even keep accounting records.
         – The Drakkar Coven series, especially the first book, Callum of Drakkar Coven, has been called disturbing by some. But that the events unfolding are difficult to peel your eyes away from witnessing. Which as a writer of Paranormal Horror means I've done my job.
       – Why so different from Shadows On My Soul? I'm actually more comfortable writing in the Paranormal, Fantasy, Sci-Fi genres, because that's what I grew up reading. And I can let my imagination run wild in those genres. Which it needs to do frequently. Caging it up for too long makes it testy.
What was the inspiration for Drakkar Coven?
        – My irritation with another very popular work of fiction where the vampires do sparkle. I challenged myself to write something in complete opposition. A depiction I felt would truly represent their nature if they existed. Plus, there's Oleander, Callum's half-brother. He is another type of creature altogether in addition to being a vampire. The first book in the series is just an opening chapter on the vampire wars that are coming. I'm going to have some serious fun with him in the upcoming third book, North of Grimmr. My next project.
Will you give us a brief "blurb" of the series? (PS….just talking about it now makes me want to re-read the series again.)
       – My irritation with another very popular work of fiction where the vampires do sparkle. I challenged myself to write something in complete opposition. A depiction I felt would truly represent their nature if they existed. Plus, there's Oleander, Callum's half-brother. He is another type of creature altogether in addition to being a vampire. The first book in the series is just an opening chapter on the vampire wars that are coming. I'm going to have some serious fun with him in the upcoming third book, North of Grimmr. My next project.
Callum of Drakkar Coven:
Come nightfall, the inhabitants of the ancient castle perched high on the mountain above their picturesque valley would awaken. No one left outside the village walls would be safe. The torches set into the thick stone walls of the castle would be lit, and the evening bells would toll, then Lord Callum would release his riders, led by his brother Oleander, an alabaster, screeching creature of nightmares, thundering through the night as he collected his victims.
After one of Oleander's raids unexpectedly breaches the walls of the village, Laramie finds himself face to face with Lord Callum, a dark, majestic beast like none he has ever seen before. His first glimpse of Lord Callum sets his heart racing, partially out of fear, but mostly out of fascination. And something else, and Callum takes note of that, pleased to have found his next plaything.
Oleander, Son of Drakkar:
The unrelenting seduction of Oleander's cool, flawless skin …his deep, captivating eyes. The concern in his voice …the touch of his hand. The exhilaration and pride elicited by the sight of Oleander waiting for him after the visit with his family had left him feeling disappointed and unfulfilled.
Unfulfilled …pointless, insignificant …until Oleander.
Amidst the chaos of his sexual reckoning, Timothy is compelled to uphold an intimate pact struck between himself and Oleander, and chooses to follow him north to Drakkar Castle, the threat of war upon them. Grimmr Coven is advancing deep into Drakkar Coven territory, and only Oleander may know the reason why. He had lived amongst the Coven Grimmr for many decades with his human lover, Torkel, and fears that a far greater threat is coming, forcing Grimmr Coven south into Drakkar Coven territory.
Left behind while Oleander goes in search of answers, Timothy's inner turmoil becomes unbearable. His only company enroute to Drakkar Castle, Alexis, a vivacious, blue-eyed seductress with a secret, intent on stealing him away for reasons that would launch the already fractured family of Drakkar at each other's throats.
Do you have plans for more? If I remember correctly we're left on the brink of war. Oleander and Timothy…..well I'm not giving anymore away. *bites nails*
The third book in the series, North of Grimmr, is my next project.
YEASSSSSSSSS!!!!!!!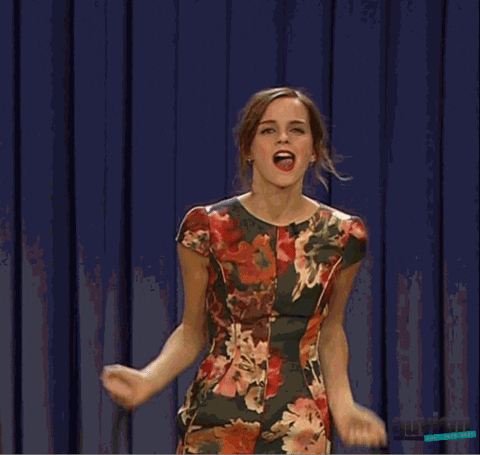 If you could live in any of the worlds you've created which one would you choose and why?
           – Absolutely. A world I haven't introduced to my readers yet. It's an epic Sci-Fi trilogy (Circle Trilogy) that I suspect will require another 3-5 years to finish. I'm sitting at 400,000 words and I'm only halfway through writing the second book. There are three main planets and races of people, the second of which I would love to live on, mainly because of the relationship between the rulers. Seriously hot! I could hang with those boys 24/7. And I would have no objection if they wanted me to join them.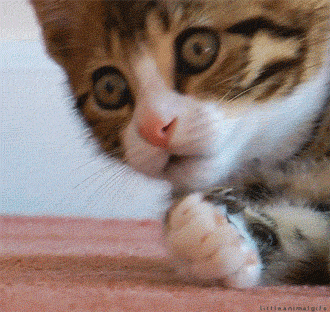 Role Play Time: If you were a small town girl, living in a lonely world, where would you take the midnight train? *Whispers* Rumor is the train goes anywhere.
I'm a writer. I'm never lonely. I can create any world I'd like to visit without even leaving the comfort of my home. =)
Well played…..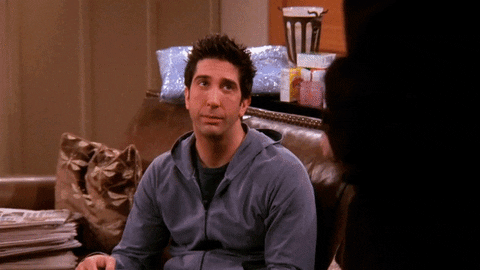 Not my thing… My wife however is super-hero crazy. I brought home a Wonder Woman mug for her last time I was away. She was ecstatic.
If you could be any paranormal creature what would you chose?
Without question, one of my vampires. Not that I have a penchant for eating people …but I'm assuming I would've been born that way, so my diet wouldn't be an issue.
When at the movie theater: Popcorn or candy?
A movie theater? I haven't been to one of those since my kids were little. I don't know, I think I'd head for the Twizzlers.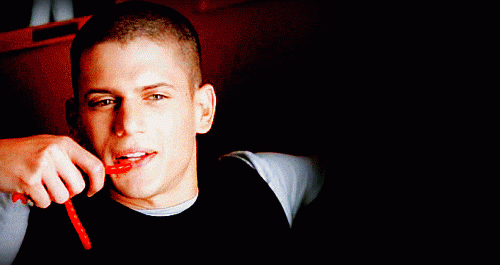 Speaking of movies. If you could turn any of your books into a movie or mini series which one would you chose?
         – I've had quite a few readers tell me they think Simply Marvelous would make an amazing movie. It's the only book of mine anyone has said that about. It's also one of two books where I've tackled a touchy subject. Maybe someday I'll try my hand at turning it into a screenplay.
       – I'm fifty years old and I still have no idea who I am. Perhaps because my and other's perception of who I am is constantly changing. I like to keep people guessing. Most of my friends and family know that about me. "There she goes again, Now what?"
How do we properly stalk her?
Author Page – Amazon: http://www.amazon.com/Leigh-Jarrett/e/B006RA2I0W/
Facebook Page: https://www.facebook.com/author.leighjarrett/
Facebook Profile: https://www.facebook.com/leighjarrett.author
Website: http://www.leighjarrett.com
Twitter: https://twitter.com/leighjarrett
Google+ : https://plus.google.com/u/0/+LeighJarrett
Purchase Shadows on my Soul: http://amzn.to/2t9L9WS